FriendTimes Knocked It Out of the Park at E3 2019
2019-06-17 16:05:41
The Electronic Entertainment Expo (E3 for short) provides a platform for the gaming companies to unveil major upcoming games. Since its debut at E3 2018 last year, FriendTimes Inc. (FriendTimes for short) has grown a lot. This year, this company made full preparations for the expo. Both booth layout and on-site activity were well planned, in the hope of offering players the best gaming experience.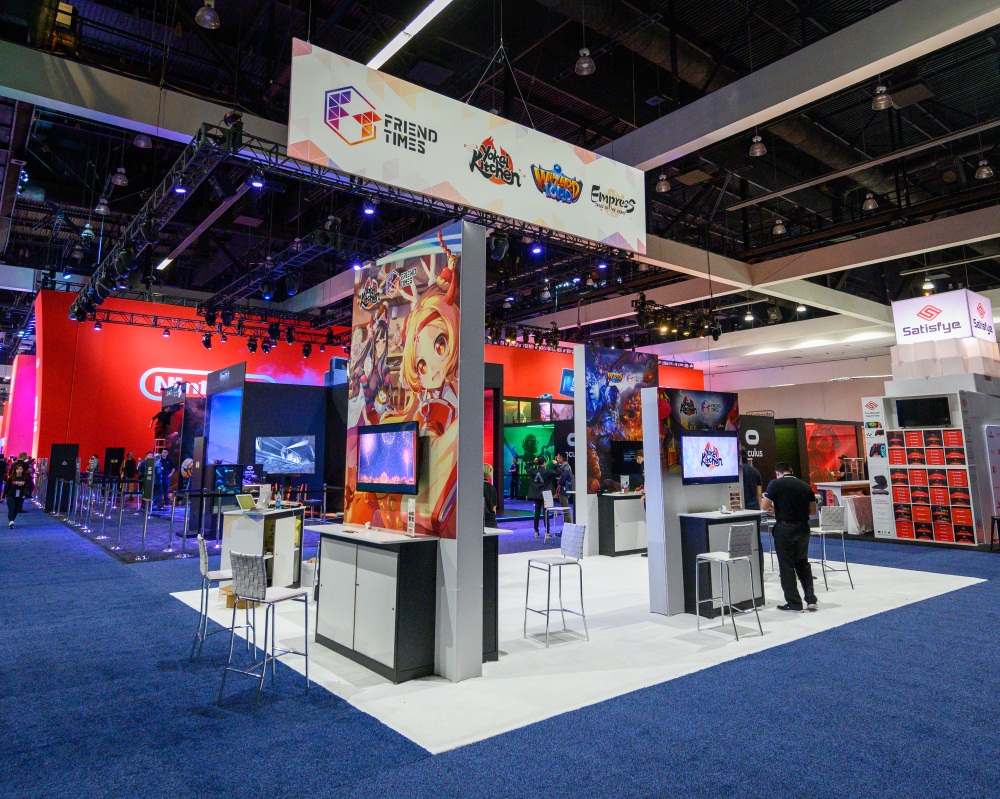 ▲Booth at E3 2019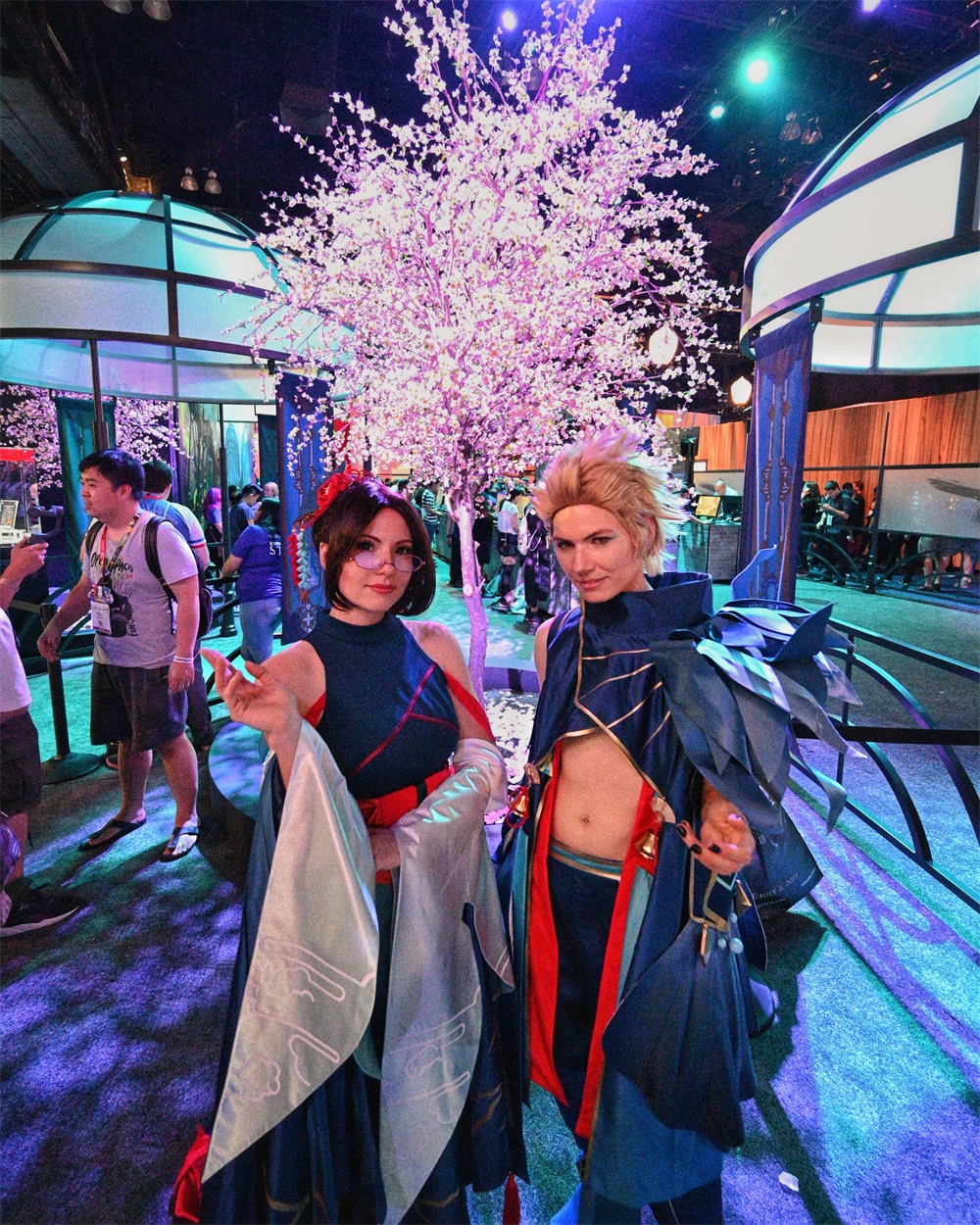 ▲Cosplay of characters in Yokai Kitchen

Set in ancient China, Fate of the Empress is a 3D MMO mobile game. It features character customization, 3D graphics, real-time interaction, stunning cutscenes and juicy storyline.
During the expo, Fate of the Empress attracted a good number of gamers. They showed great interest in hair styles, gorgeous outfits, background music, majestic palace, etc. It's well known that the archaistic games have always been popular among East Asian players, because the common culture they share gives them access to a better gaming experience. However, although more and more Western players begin to accept this game genre in recent years, it is still difficult to trigger their emotional resonance. To let them feel the charm of Eastern Culture, FriendTimes has kept on optimizing its games' localization.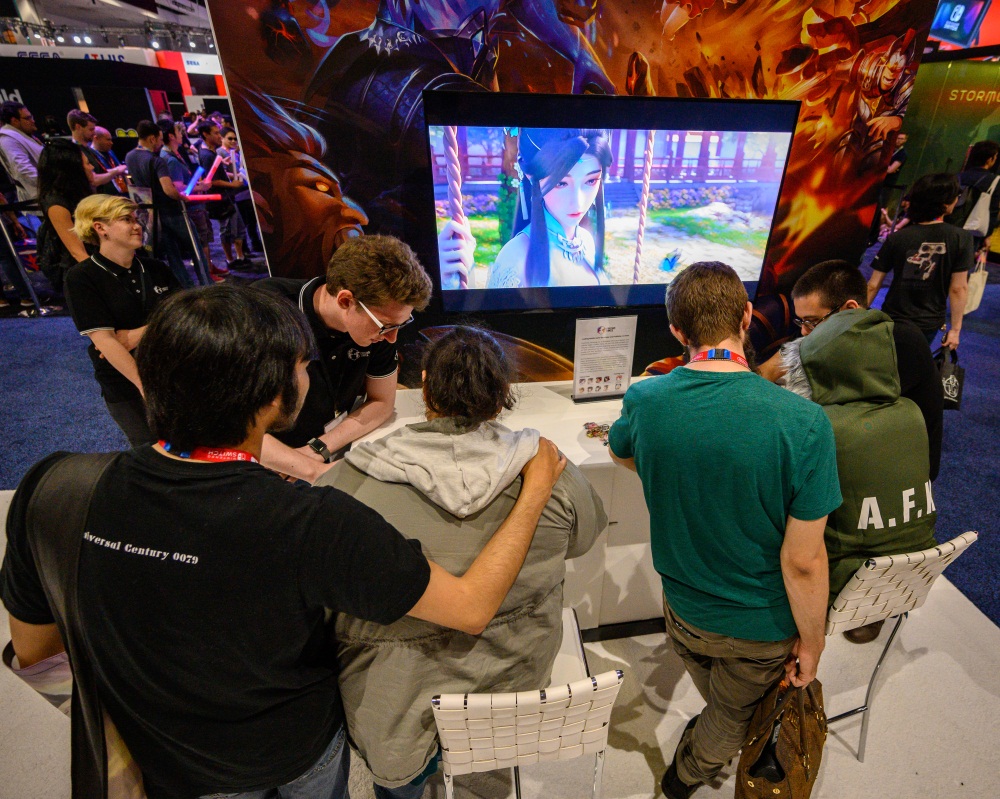 ▲Hands-on experience of Fate of the Empress
FriendTimes has won good reputation worldwide based on female-oriented mobile games. Since the teaser trailer of WizardLord (a card-based RTS) was revealed at last E3, FriendTimes has proved to the world that it is able to develop multi-genre mobile games. At E3 2019, WizardLord was once again in the spotlight after optimization and adjustment.
At FriendTimes's booth, players can not only experience 4 game demos (Yokai Kitchen, Fate of the Empress, Majesty & Conquest, WizardLord), but also engage in on-site interaction. To dominate the intense real-time 1V1 duel or paint creative Foodimons as you like, it's all up to you.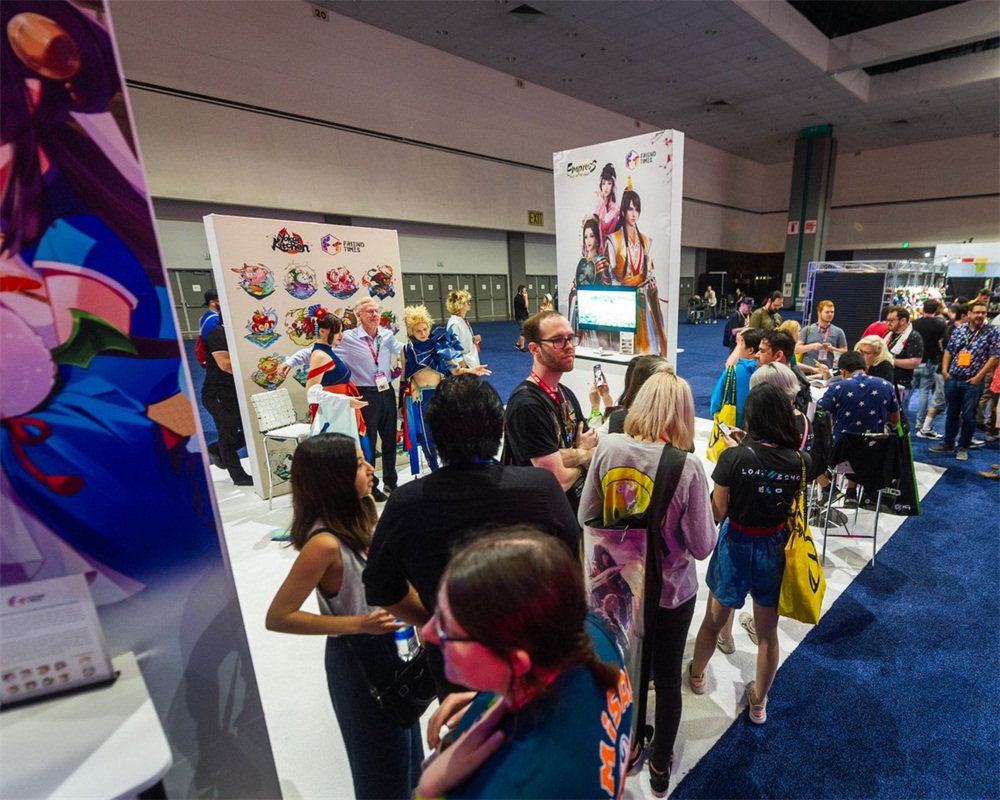 ▲Active participants of the activity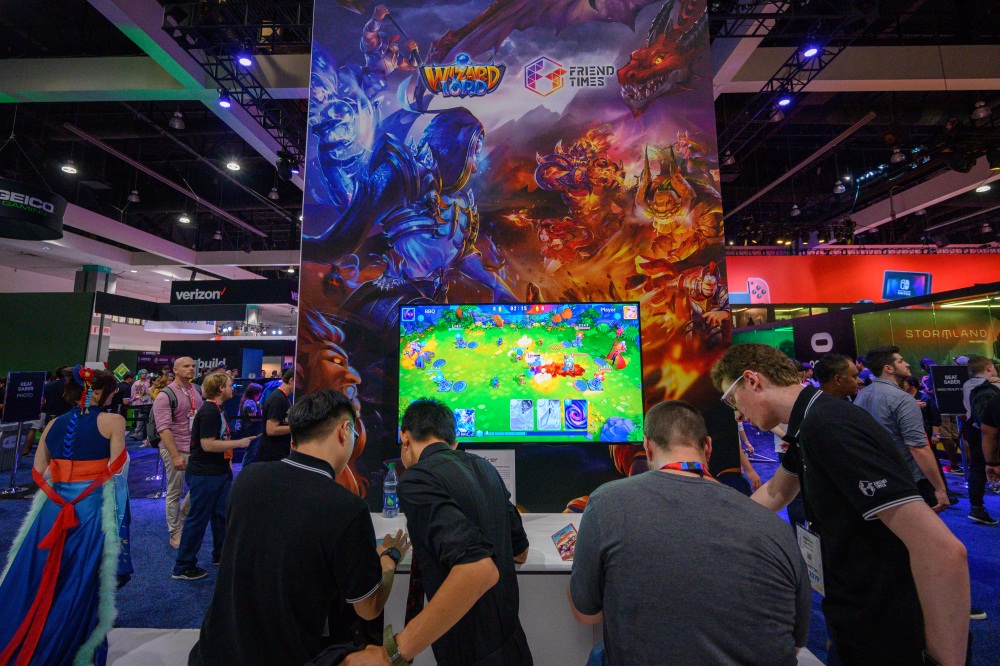 ▲Real-time 1V1 duel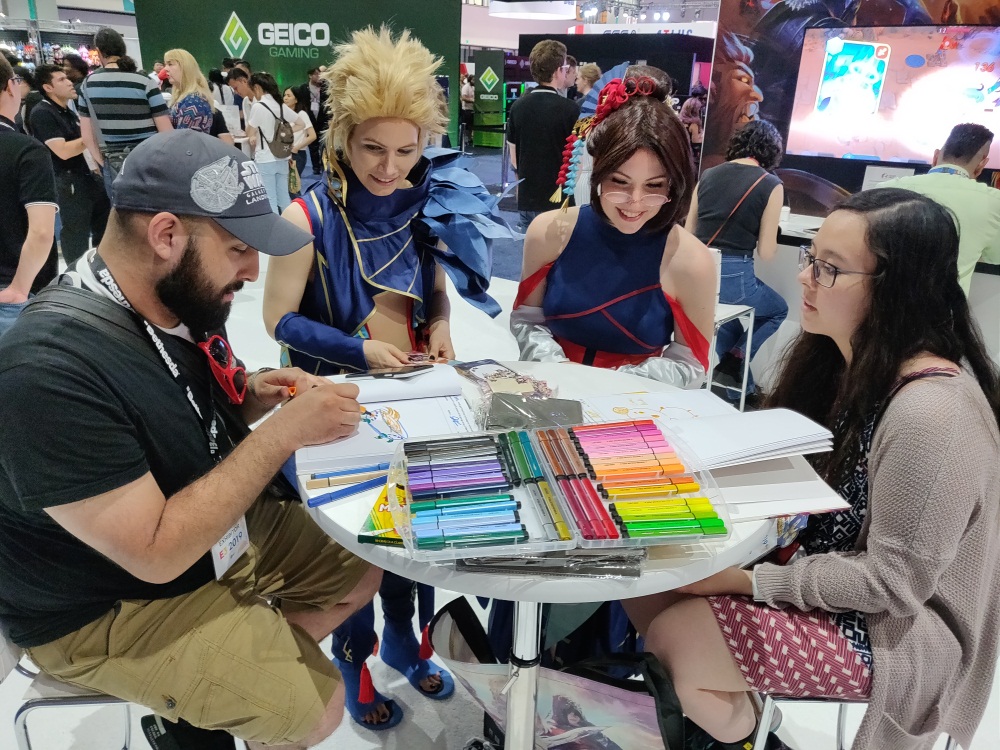 ▲On-site painting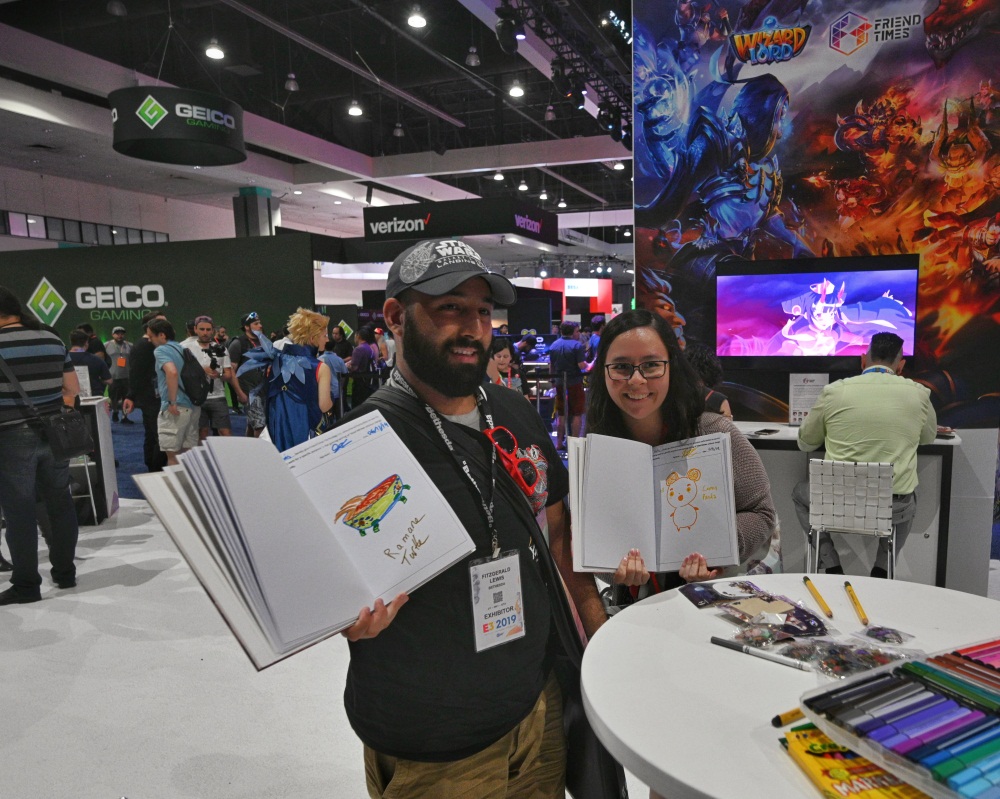 ▲Customized "Foodimons" by players
Although opportunities and competitions coexist in overseas gaming market, FriendTimes will constantly adjust publishing strategy on the strength of market research and strive to deliver world-class mobile games to global players.
About FriendTimes:
FriendTimes is a company dedicated to game R&D, title operation, and mobile social platform. It has successfully launched more than 20 titles since it was founded in 2010. By virtue of the compelling original IPs such as Royal Chaos, Legend of Empress and Rise of Queendom, FriendTimes has earned its reputation all around the world.
About Wish Interactive:
In 2015, FriendTimes set up its sister company-Wish Interactive Technology Ltd., a professional global publisher committed to enriching players' gaming experience and bringing them fun through innovative titles. During 4 years' concerted efforts, Wish Interactive has developed a versatile publishing model, being highly proficient in marketing & branding, channel distribution, cross-industry collaboration, and professional localization. With several successful titles launched, Wish Interactive has achieved great success within North America, South-East Asia, South Korea and Japan, accumulating massive users.