FriendTimes Confirms Appearance at Gamescom 2019
2019-08-15 16:40:55
The annual Gamescom will be held from Aug 20 to 24, 2019, at Koelnmesse in Cologne, Germany. FriendTimes Inc. (FriendTimes for short) will show up at Booth A-041 in Hall 10.1, bringing new titles Fate of the Empress and Yokai Kitchen to European players.
Go Head-to-Head with Competitors
Gamescom is the world's largest gaming event and the biggest gaming news expo of the year. With more than 400,000 visitors expected this year, about 1000 companies have secured their places at Gamescom 2019. As the leading mobile game developer and publisher in China, FriendTimes will showcase new technologies and latest game titles in the field of diversified online games at the show.
Showcase New Mobile Games
Female-oriented: Fate of the Empress is a 3D RPG that faithfully recreates a majestic imperial city. By means of various characters and events, the game has unfolded a stunning scroll of ancient China. Get ready for palace intrigue, beautiful 3D graphics, and a tale of love (and hatred!) told through marvellous animated cutscenes and diverse gameplay.
Anime: Yokai Kitchen is a card-based anime restaurant management RPG set in a bustling magical restaurant. The game takes players through a world of yummy food, monster companions with special talents, and unexpected events. Shape the "Foodimons" into helpful little critters in real time and explore the highly-customized delicacies on the menu - all featuring collectible ingredients - to make your restaurant a rousing success!
Set Up Exquisite Booth
Booth design reflects the game's art style which embodies the fundamental concept of the game itself. FriendTimes has carefully orchestrated the booth design so as to highlight the Yokai Kitchen's idea, being in line with anime style. Therefore, the booth is designed as a Japanese-style restaurant. Both its layout and detailing are able to bring visitors a visual feast.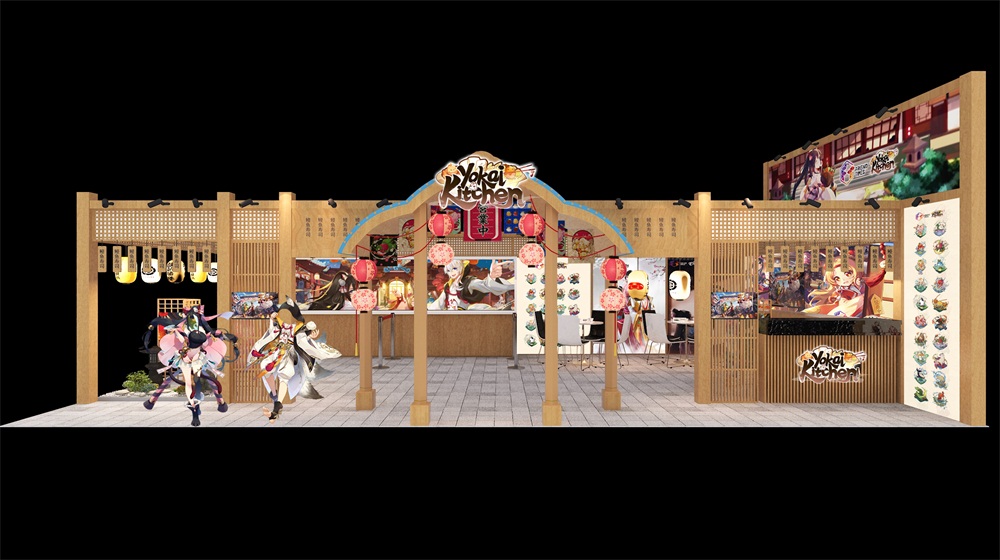 ▲Booth Design
Move Toward the World
Nowadays, Gamescom has become "Europe's largest business platform for the games industry", drawing the attention of retailers, distributors, developers, investors, media and players. Being a high-tech Internet-based company, FriendTimes will be dedicated to serving global players with world-class mobile games, and exporting Chinese culture to more overseas players.